Meet The Staff
Jennifer Gramith, ND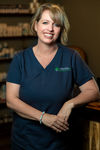 Jennifer has a 17-year background in the medical field in internal medicine and holds a doctorate of naturopathic, accredited by the American Naturopathic Medical and Accreditation Board, Inc. Jennifer is also the founder and president of Rightway Health and Wellness LLC. She shares her many years of traditional medical training and education plus her skills and knowledge as a Naturopathic Doctor, Lymphatic Decongestive Practitioner and Instructor. Jennifer is certified through the Academy of Lymphatic Studies in Manual Lymph Drainage and Complete Decongestive Therapy and specializes in nutritional counseling, lymphatic decongestive therapy and low level laser detox therapy. She is also the founder and president of the Foundation for the Advancement of Energy Medicine Technology (FAEMT), an organization dedicated to research and support of this emerging field.

Jennifer has integrated cutting-edge energy medicine technologies into her practice with great success. Her special affinity and infectious enthusiasm for this emerging technology, coupled with her innate ability to relate to both medical and holistic health professionals, make her especially qualified for using energy medicine in the multiple facets.

In addition to serving her local clients, Jennifer can be found training therapists and providing nutritional assessments and counseling to offices across the country.
Lauren
Lauren is an experienced Lymphatic Drainage Therapist, Certified Level One Assisted Lymphatic Therapy Trainer, Bio-Feedback Specialist, Evox Therapist and Assistant to Dr. Jennifer Gramith. She was trained and certified by Dr. Gramith, the co-developer of the XP2 Lymphatic Drainage Machine and owner of RightWay Health and Wellness. Lauren has worked personally with Dr. Gramith and RightWay Health and Wellness since July 2014, in which time she has grown to develop interest and valuable knowledge about holistic health and wellness for the body, spirit and mind.

Lauren holds a bachelors of Science degree in Psychology, and she has an unending appetite to read, write, and travel.

She is a wife, mother and disciple of Jesus Christ, and seeks to honor the Lord with the work of her hands and the meditations of her heart.


Claire
Claire has grown up in Georgia and is blessed to be a part of a large family. She enjoys traveling, drawing and spending time with the Lord.

Claire's patient spirit and love for others helps her do an amazing job
overseeing daily office operations at Rightway. Even in her relatively short time here, Claire's passion for helping others is evident to everyone who comes in contact with her.

Claire desires to learn much more about holistic medicine and apply her knowledge to help serve the Lord through helping her brothers and sisters in Christ live healthier lives.
Sheila
Shelia is a skilled lymphatic therapist who has worked with Dr. Gramith for several years. Trained and certified by Dr. Gramith, her knowledge and desire to help others heal is inspiring to everyone who meets her. Her greatest hope is to serve the Lord by serving those around her and assist them in their journey to health. Before finding her way to Rightway Health and Wellness Sheila was a personal trainer for ten years.


Originally from South Carolina, Sheila has been married for six years and is the mother of two amazing children. She loves spending time with her family, hiking and her appetite to learn is unending.




Kristine Wendt
Kristine's life vision includes being a conduit of healing, wholeness and peace. At one time, life for Kristine looked more like isolated compartments that could be manually opened and closed to the work of the Lord. Through some inner healing and soulical transformation, Kristine gained revelation of God's intention for health: heart, soul, strength, and mind. It's a journey of 'fully alive' she still maintains with all wonder.

Kristine brings her passion for the lord and serving her brothers and sisters in their journey to wellness everyday at Rightway. Her loving enthusiasm is felt by all.

Kristine has a background in family ministry with a handcrafted Bachelor of Arts in Family and Leadership Studies with focus on family relationships, leadership and communication. Kristine has journeyed through further learning to gain certifications in areas of counseling, health and nutrition.

Kristine has a thrill for the beauty of outdoors, discipling the next generation, travel, cooking, reading, and writing; with special emphasis on quality time spent with family and friends.