Meet The Staff
Jennifer Gramith, ND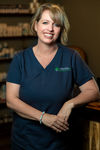 Jennifer has a 17-year background in the medical field in internal medicine and holds a doctorate of naturopathic, accredited by the American Naturopathic Medical and Accreditation Board, Inc. Jennifer is also the founder and president of Rightway Health and Wellness LLC. She shares her many years of traditional medical training and education plus her skills and knowledge as a Naturopathic Doctor, Lymphatic Decongestive Practitioner and Instructor. Jennifer is certified through the Academy of Lymphatic Studies in Manual Lymph Drainage and Complete Decongestive Therapy and specializes in nutritional counseling, lymphatic decongestive therapy and low level laser detox therapy. She is also the founder and president of the Foundation for the Advancement of Energy Medicine Technology (FAEMT), an organization dedicated to research and support of this emerging field.

Jennifer has integrated cutting-edge energy medicine technologies into her practice with great success. Her special affinity and infectious enthusiasm for this emerging technology, coupled with her innate ability to relate to both medical and holistic health professionals, make her especially qualified for using energy medicine in the multiple facets.

In addition to serving her local clients, Jennifer can be found training therapists and providing nutritional assessments and counseling to offices across the country.
Lauren Harper Odom
Lauren Harper Odom is an experienced XP2 Lymphatic Drainage Therapist. She was trained and certified by Dr. Gramith, the co-developer of the XP2 Lymphatic Drainage Machine and owner of RightWay Health and Wellness. Lauren has worked personally with Dr. Gramith and RightWay Health and wellness since July 2015, in which time she has grown to develop interest and valuable knowledge about holistic health and wellness for the body, spirit and mind.

Lauren has a bachelors of Science in Psychology, and she have an unending appetite to read, write, and travel.
She is a wife, mother and disciple of Jesus Christ, and seeks to honor the Lord with the work of her hands and the meditations of her heart.
She is grateful to God for every breath of her lungs and every beat of her heart.

Skylar Barger
Skylar was born and raised in a rural county north of Atlanta alongside eleven siblings by her two parents.

She was brought up in an environment of holistic health and wellness and has remained passionate about embracing this lifestyle.

She is delighted to now find herself in relationship with RightWay Health and Wellness where she is continually learning and growing in knowledge of what the components of true health and healing consists of.

Being surrounded by like minded people has further ignited her passion for inspiring others (inside and outside the RightWay community) to pursue True health and wellness in every aspect of life.

Skylar has obtained her 200 Hour YTT certification (December 2016), and embraces all eight limbs of Yogic practice.

Skylar implements her Yoga instructing through a Christian perspective.
Susanna Barger
Susanna is a certified Electro Lymphatic Therapist. She was trained personally by Dr. Gramith, the co-creator of the XP2 and Electro lymphatic therapy.

Susanna grew up as part of a large Home school family in rural North Georgia.
She was introduced to natural Holistic medicine by her mother at an early age and has continued to grow in her interest and practice of the Holistic lifestyle.

She spent 3 years working in the health food industry which gave her access to multiple training opportunities on the subjects of nutrition, diet and supplementation.
She has furthered her knowledge through self study and daily application.

Susanna is thrilled to be working with Dr. Gramith and the RightWay team. She is very passionate about spreading the knowledge of holistic living and helping people discover how happy and healthy they can truly be in every aspect of their lives. Physically, mentally and spiritually.

In her spare time, Susanna is a visual artist, dancer and Aerialist.
One of her passions is Leather-working. She hopes to one day establish her own Leather goods brand, but for now she's honing her skills and enjoying the process.